It was the greatest and most flattering experience ever!
It was 2013 and my good friend and costar Gary Ray sent Debbie Harry the script of my play. She read it and wanted to be in it! So we did a staged reading of the play and Blondie played my mom.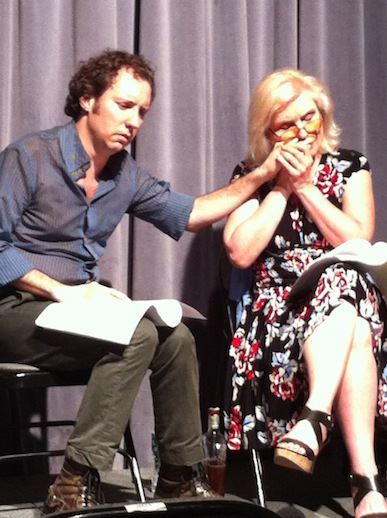 Debbie Harry (Blondie) in THE EGG PROGECT
I've always been a huge fan of hers. But more than starstruck, I was excited to be connected to NYC history in this way.
See a sizzle reel for the play featuring her: